Why get a Basic Bitch® guitar body?
Pine- Traditional like Leo's first guitars, and nothing else has quite that midrange sweetness and punch. 
Roasted- More stable, usually a little lighter, and the Pine is less gummy and easier to work with. 
RockRabbit Hardware- Bodies already pre-routed for the coolest Titanium hardware!
RockRabbit Hardware Ready
The bridge is routed for both our Teletron and our Modern Telecaster. The neck pickup is full-sized humbucker and also enough depth for a filtertron-sized pickup. Of course, smaller neck pups will work, like a mini-humbucker or a firebird! 
The back is pre-drilled for our Titanium String Ferrules. Standard Fender sized control plate and neck pocket.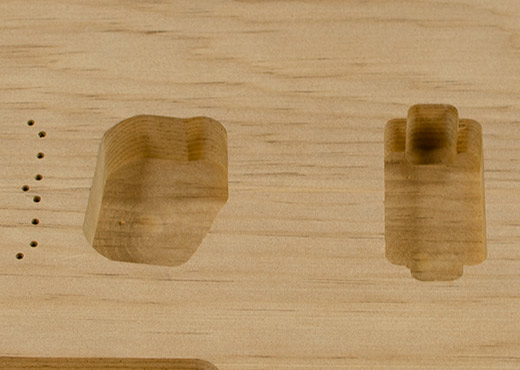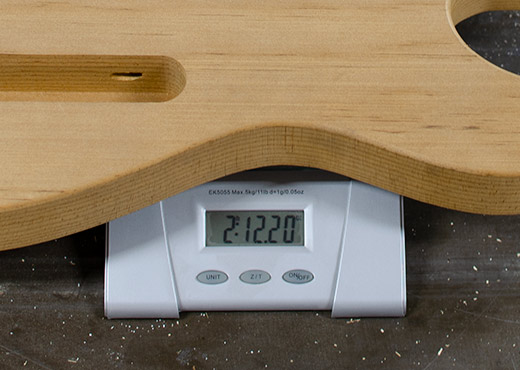 Lightweight and Resonant
All our Basic Bitch® T-style guitars feature 1-1/2″ thick Roasted Pine bodies. You are getting the exact body shown!
This two-piece body is extra light at 2lb 12oz. Ready for hand sanding and finishing. Grain is straight and even, perfect for a clear nitro lacquer or hand-rubbed oil finish. 
Made in Indiana, not Indonesia
RockRabbit Guitars proudly crafts Basic Bitch guitars along with the best guitar hardware for musicians, boutique guitar builders and OEMs. Using American aircraft-grade materials, we machine premium guitar parts like titanium bridges and saddles, neck, and control plates that are ergonomically designed for maximum tone and playability.
It started in Valparaiso, Indiana in 2014 with the idea that America used to build things. Things that people actually wanted because they were smartly designed and built by craftsmen who cared. The past isn't coming back, but RockRabbit believes that it can use all the technology available to make 'Made in America' viable in a global market. We are honored to have shipped American guitars and custom hardware to guitarists and builders in over 30 countries.