Titanium Tele Jack Cup
Nothing sucks like a loose jack in a Tele cup! Forget the nuts, loctite that Switchcraft into our billet Titanium Jack Cup and forgetaboutit! Machined by RockRabbit Guitars from American Grade 5 aerospace titanium, the best for your Telecaster guitar!
One Jack Cup to Rule them All
At RockRabbit we make one style of Jack Cup. This is it. It's as strong, lightweight, and solid as possible. The Titanium matches our other hardware has NO plating to scratch, flake, or chip off. It screws into your guitar body solidly and has enough internal thread length to hold your Switchcraft jack securely.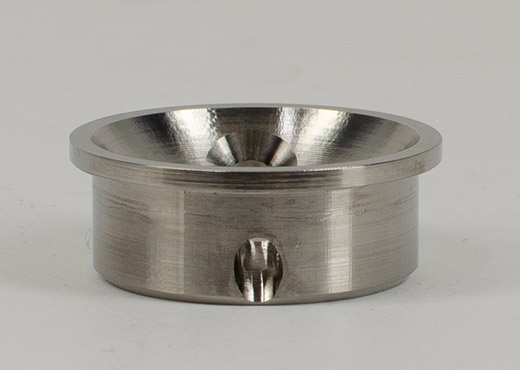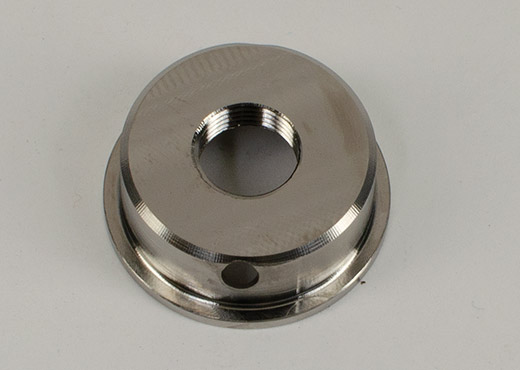 Hand-made in America
3/8″-32 internal thread milled for standard Switchcraft jacks.
Grade 5 Titanium for the strongest, most corrosion proof Jack Cup possible. As always, machined from American materials by RockRabbit Guitars right here in Indiana!
Made in Indiana, not Indonesia
RockRabbit Guitars proudly crafts Basic Bitch guitars along with the best guitar hardware for musicians, boutique guitar builders and OEMs. Using American aircraft-grade materials, we machine premium guitar parts like titanium bridges and saddles, neck, and control plates that are ergonomically designed for maximum tone and playability.
It started in Valparaiso, Indiana in 2014 with the idea that America used to build things. Things that people actually wanted because they were smartly designed and built by craftsmen who cared. The past isn't coming back, but RockRabbit believes that it can use all the technology available to make 'Made in America' viable in a global market. We are honored to have shipped American guitars and custom hardware to guitarists and builders in over 30 countries.