Not all those who wander are lost
I started working in my Dad's wood shop as early as I can remember, and when I was about 14 I knew that I needed a white Stratocaster like Jimi. My Grandma drove me to the nearest town with a guitar dealer and I learned that those American guitars were more money than I had to spend and I foolishly thought those MIJ Strats weren't 'good enough'!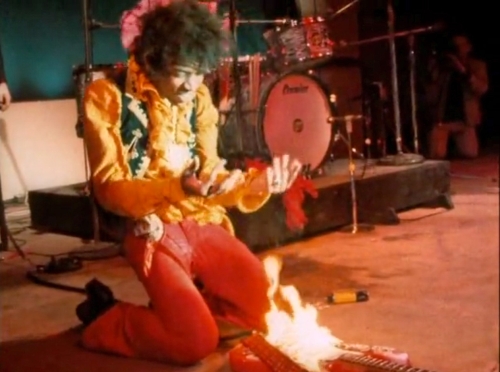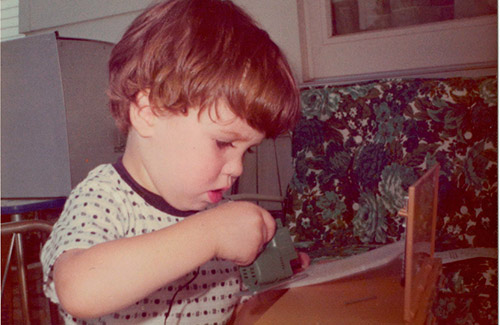 Why don't you just build one?
So, I started building my 'dream guitar', mostly out of wood on hand- solid maple body, mahogany set-in neck, and an oak fingerboard. Made my own truss rod, wound some pickups from industrial magnets, and strung it up after a year of weekend work. Of course, it was terrible and I was hugely disappointed. I missed the neck angle so the action wasn't even close and it was so heavy that it made a Les Paul feel dainty. My luthier dreams were crushed, but I didn't know that that time that everyone throws away his first guitar.
Luckily, I got a '67 Gibson SG from my uncle and proceeded to learn all three chords. I fumbled my way through some AC/DC and Black Sabbath stuff in the basement as a teenager. When I was 22, I managed to cut my left hand at work with a box cutter razor knife just at the base of fingers (a zone 2). Yep, I got everything down the bone- tendons, ligaments, digital nerves. Spent three months in therapy 3-5 times a week with my fingers sutured down to my palm. If you've never had to re-learn how to move your fingers again, then I hope you never do. Today, my fingers still aren't 100% but I do enjoy practicing some blues slide guitar at home.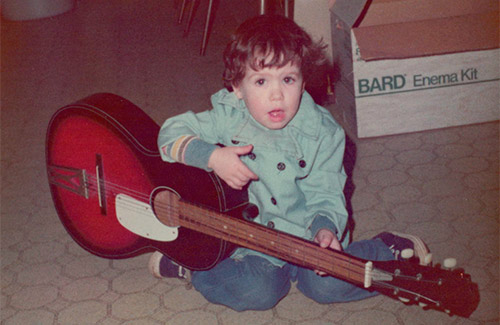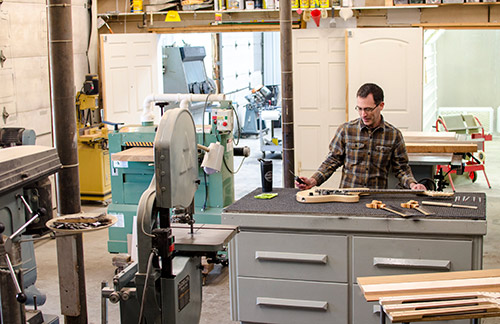 RockRabbit Guitars Launch
Sometimes things happen for a reason. After the great recession, I found myself back in Indiana after living in Boston and Dublin pursuing university degrees. Back at my old family business, I wondered what I going to do with a wood shop and with my life. I had plenty of commerical space, a bunch of woodworking tools, and a downdraft spray booth, so I started building and finishing guitars. After about a year of spare time work, I decided to fully pursue what I love. rockrabbitguitars.com launched Feb 2nd, 2014 (Groundhog Day) with the idea that America used to make things, things that people want.
Made in Indiana, not Indonesia
Machining Guitar Hardware
It started with an Esquire build. I searched everywhere for a Tele control plate with only hole drilled, or even a blank plate, and coming up with nothing I made a few out of some 7075-T6 aluminum. I listed the two extras for sale on Ebay on a Friday afternoon and was surprised when they had both sold by Sunday night! I made a few more of those and kept adding to the products as either I needed something special or other players emailed their requests. RockRabbit strives towards machining a full line of the best titanium hardware for your guitar build, all of it 'Made in Indiana, not Indonesia'!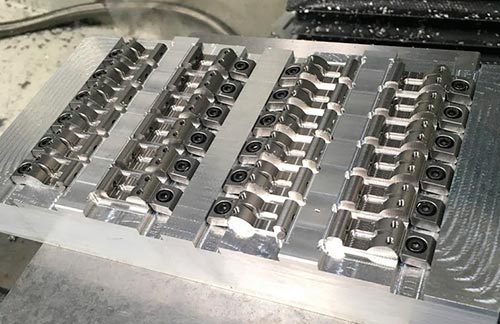 This control plate fit perfectly and FINALLY let me install the three way Tele switch I've always dreamed of! No more rotary selector and not knowing what pickup is active! Quick shipping and a really well built piece...Thanks RockRabbit!!!
Arrived quickly.... already on my Tele....works great! RockRabbit rocks!