Titanium Guitar Neck Plate
We machine these in-house out of .071″ 6Al-4V Grade 5 Titanium for any guitar that uses a Fender-sized neck plate. Titanium polishes up to a nice nickel color and will never corrode or rust.
Why Titanium?
Think tone like raw high carbon steel without the hassle of plating to crack, wear, or peel. It's non-corrosive enough for a nuclear submarine and hypo-allergenic enough for bone screws and hip implants. In 5,000 years, when stainless steel parts have turned back to dust, Titanium pieces will still be rocking on!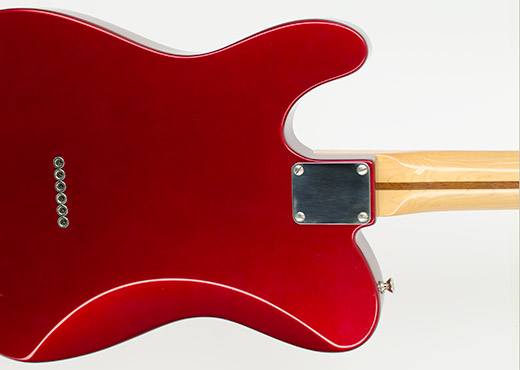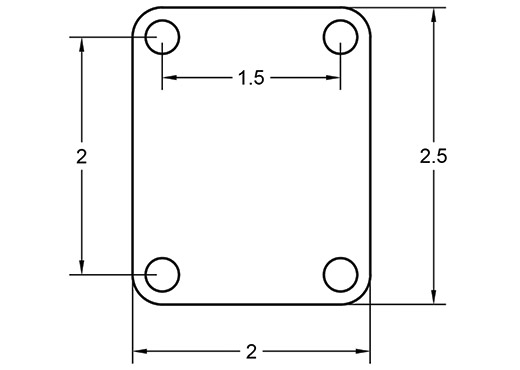 Hand-made in America
Our Titanium Guitar Neck Plate is sized exactly like the Fender factory steel ones, in outside dimensions, hole size and hole spacing, except that we use a .071″ thick material for strength and thinness.
Made in Indiana, not Indonesia
RockRabbit Guitars proudly crafts Basic Bitch guitars along with the best guitar hardware for musicians, boutique guitar builders and OEMs. Using American aircraft-grade materials, we machine premium guitar parts like titanium bridges and saddles, neck, and control plates that are ergonomically designed for maximum tone and playability.
It started in Valparaiso, Indiana in 2014 with the idea that America used to build things. Things that people actually wanted because they were smartly designed and built by craftsmen who cared. The past isn't coming back, but RockRabbit believes that it can use all the technology available to make 'Made in America' viable in a global market. We are honored to have shipped American guitars and custom hardware to guitarists and builders in over 30 countries.