RockRabbit Angled S1 Telecaster Control Plate
This is the version of our standard Angle Telecaster Control Plate, but with the Volume pot in the Vintage Tele position! The Volume is NOT moved 1/4″ back away from the switch.
Why and who needs this?
Some factory Teles (usually with a S1 switch) have a hump on the bottom of the control route that prevents you from moving that S1 switch further back. If you have one of those models and you're not willing to remove that wood, then this will fit for you. 
Some aftermarket wiring harnesses don't have enough play to move the volume pot back the additional 1/4″, so you may want to keep the harness and use this plate.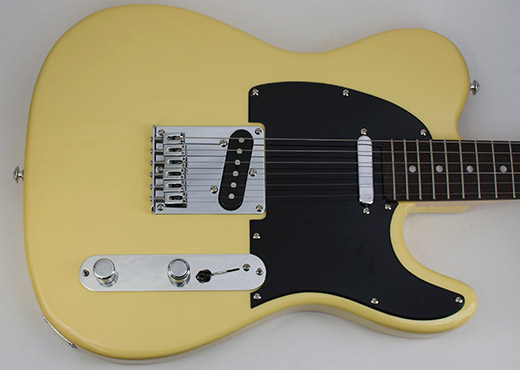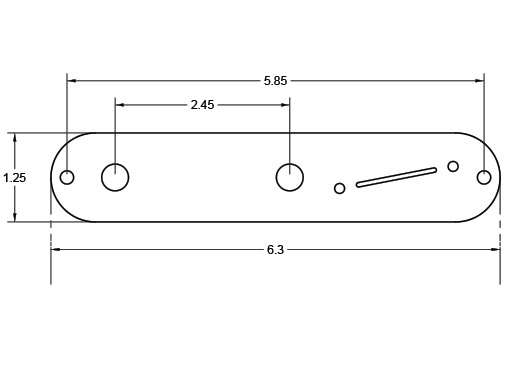 Hand-made in America
We CNC these Angled S1 Telecaster Control Plates out of .062″ 7075-T6 Aircraft Aluminum and 6Al-4V Titaniumin house, right here in the USA, for our line of guitars and are pleased to also offer them separately. I've shown this against a TV Yellow body, loaded with a 4-way Oak Grigsby, S1 switch and vintage-type pot, none of which are included.
Made in Indiana, not Indonesia
RockRabbit Guitars proudly crafts Basic Bitch guitars along with the best guitar hardware for musicians, boutique guitar builders and OEMs. Using American aircraft-grade materials, we machine premium guitar parts like titanium bridges and saddles, neck, and control plates that are ergonomically designed for maximum tone and playability.
It started in Valparaiso, Indiana in 2014 with the idea that America used to build things. Things that people actually wanted because they were smartly designed and built by craftsmen who cared. The past isn't coming back, but RockRabbit believes that it can use all the technology available to make 'Made in America' viable in a global market. We are honored to have shipped American guitars and custom hardware to guitarists and builders in over 30 countries.