Why get a Basic Bitch® guitar body?
Quality Tonewoods- Roasted base woods for strength and stability. Traditional or unique tonewood combinations. Reclaimed one of a kind bodies.
CNC Routed- Don't have a CNC in your garage? No problem! Basic Bitch® bodies are ready for hand sanding, fitting, and finishing. No power tools required for your custom guitar build.  
RockRabbit Hardware- Bodies designed for the coolest Titanium hardware!
Questions?- Building a custom guitar is a big but rewarding project. There's nothing like playing an instrument that you've built with your own hands! Hit us up for luthier advice before and after the sale.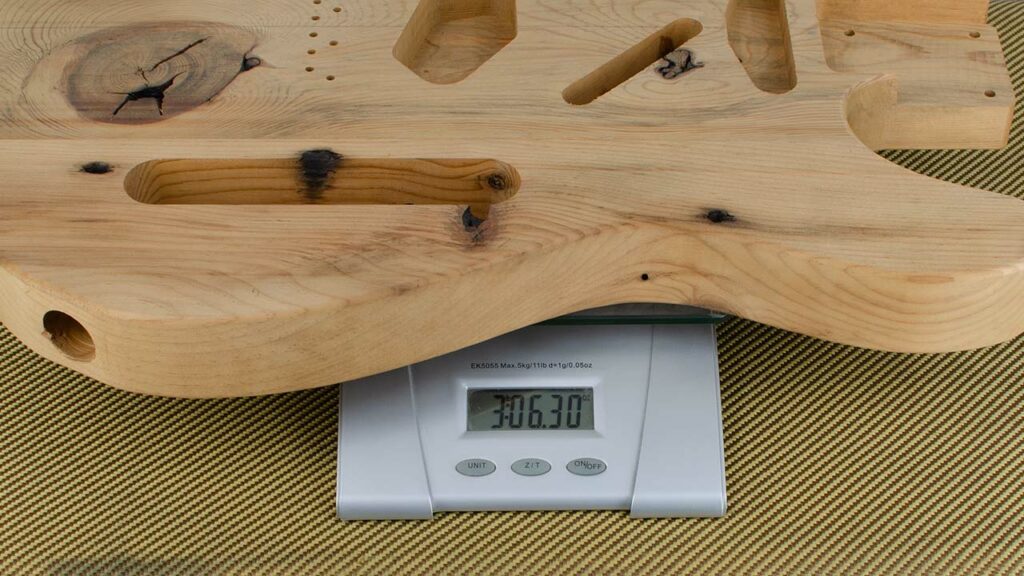 RockRabbit Hardware Ready
The bridge is routed for a traditional 4 hole bridge. Fits our Vintage T Bridge or our Dual-Loader Bridge The neck pickup is traditional Tele style. We've not drilled the holes between the pickup/diagonal/hotdog route, in case you'd like to leave the pup and pickguard naked. Rev style!
The back holes for our Titanium String Ferrules are started, you'll finish depth to match your guitar finish. Our Jack Cup drops in, too. Standard Fender sized control route and neck pocket.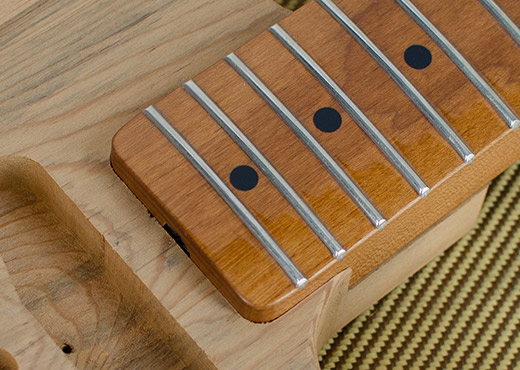 Made in Indiana, not Indonesia
RockRabbit Guitars proudly crafts Basic Bitch guitars along with the best guitar hardware for musicians, boutique guitar builders and OEMs. Using American aircraft-grade materials, we machine premium guitar parts like titanium bridges and saddles, neck, and control plates that are ergonomically designed for maximum tone and playability.
It started in Valparaiso, Indiana in 2014 with the idea that America used to build things. Things that people actually wanted because they were smartly designed and built by craftsmen who cared. The past isn't coming back, but RockRabbit believes that it can use all the technology available to make 'Made in America' viable in a global market. We are honored to have shipped American guitars and custom hardware to guitarists and builders in over 30 countries.