Black Center Angle Telecaster Control Plate
You've asked for black hardware, so we're offering the best. A flat, bake-on ceramic coating over our 7075-T6 aluminum control plates. Thinner than powder coating, more durable than anodizing, and as light absorbing black as it gets. None more black!
Armor Black Cerakote
Cerakote H Series coatings are durable, corrosion-resistant, and provide unparalleled levels of hardness and adhesion. These coatings are also resistant to most solvents and chemicals. The foundation for Cerakote H Series coatings is a unique ceramic technology that imparts both flexibility and excellent wear resistance to the final coating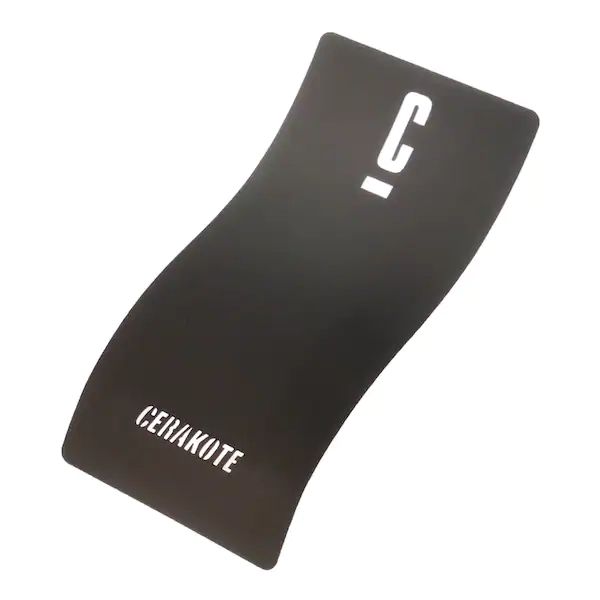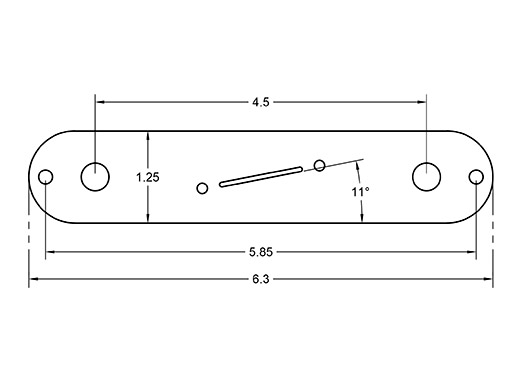 Hand-made in America
Same design and layout as our regular polished plate.
We CNC these in-house out of .063″ 7075-T6 Kaiser aluminum.  American aerospace alloys machined in Indiana and sold directly to you!
Made in Indiana, not Indonesia
RockRabbit Guitars proudly crafts Basic Bitch guitars along with the best guitar hardware for musicians, boutique guitar builders and OEMs. Using American aircraft-grade materials, we machine premium guitar parts like titanium bridges and saddles, neck, and control plates that are ergonomically designed for maximum tone and playability.
It started in Valparaiso, Indiana in 2014 with the idea that America used to build things. Things that people actually wanted because they were smartly designed and built by craftsmen who cared. The past isn't coming back, but RockRabbit believes that it can use all the technology available to make 'Made in America' viable in a global market. We are honored to have shipped American guitars and custom hardware to guitarists and builders in over 30 countries.